Contra Costa DMV Hearing Lawyer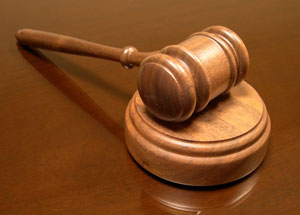 Losing your California Driver License can alter your quality of life dramatically. It may also have an effect on those who depend on you. The Law Office of Robert Tayac has been defending and protecting clients' rights and driving privileges, particularly related to drinking and driving in Contra Costa County, California, since 1994.
You should have received a "Notice of Suspension" at the time of your DUI arrest. This pink form serves as your formal notification to appear in court. It dually serves as a temporary thirty (30) day driver license. Immediately after receiving this notice, you should contact an experienced DMV hearing lawyer, as you will not only be facing criminal charges in court, but you will also need representation at your Administrative License Revocation hearing with the DMV.
Your DMV hearing is not required, but it is important, and you will only have ten (10) calendar days from the date of your arrest to schedule a hearing. The purpose of the hearing is to discuss the circumstances surrounding your case and determine if your license suspension should be upheld or "set aside." You will lose your right to a hearing if it is not scheduled within the ten-day period.
Your Contra Costa County DMV hearing lawyer can schedule, help prepare you for, and represent you at the hearing. Unlike your criminal trial, a DMV hearing officer will preside over the hearing, serving as prosecution and judge. However, like your criminal trial, you have the right to subpoena witnesses and review evidence to be presented against you. Because you have the right to defend yourself and not implicate yourself, it is wise you choose a qualified DUI criminal defense attorney to take the reigns in this proceeding. The Law Office of Robert Tayac is prepared to take your case today.
The Law Office of Robert Tayac is dedicated to serving clients in the Bay Area including Alameda, Contra Costa, Marin, San Francisco, and San Mateo counties. At The Law Office of Robert Tayac, you can expect our criminal defense lawyers to not only successfully represent you in a court of law, but also fight to save your California Driver License at the DMV hearing.
San Francisco's Driver Safety Office (DSO) serves Contra Costa County and is located at 1377 Fell St., 2nd Floor, 94117-2296. You may also reach the DSO by phone at (415) 557-1170 between the hours of 8 a.m. and 5 p.m., Monday, Tuesday, Thursday, and Friday, and Wednesdays from 9 a.m. to 5 p.m.
Home > Contra Costa DMV Hearing > Contra Costa DMV Hearing Lawyer