Contra Costa DUI
Quite often, people charged with drinking and driving are facing criminal charges for the first time. If you were arrested for DUI in Contra Costa County, California, you may be one of these people. The Law Office of Robert Tayac is prepared to help you find the answers you need to the many questions you have about upcoming proceedings.
Who are we?
The Law Office of Robert Tayac has been successfully defending DUI and DUID clients in Northern California since 1994. Robert Tayac, a California native and former law enforcement officer, leads a highly effective team of criminal defense attorneys who are well-educated and ready to aggressively defend your rights.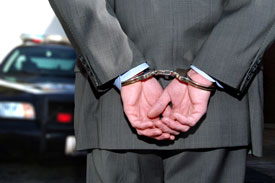 What happens after the arrest?
You will be required to appear in court for a criminal trial. A guilty verdict can result in severe consequences such as heavy fines, mandatory community service, mandatory alcohol-related classes, loss of driving privileges, and possibly jail time.
Although it is not required, we highly recommend you contact the Department of Motor Vehicles' Driver Safety Office (DSO) to schedule an Administrative License Suspension hearing (ALS hearing) within ten (10) days of your arrest. Here, your future driving privileges are determined, not your guilt or innocence.
What factors can affect the outcome of the criminal trial?
Drunk driving penalties in Contra Costa County are set forth by statute and may be difficult to understand at first. DUI sentences vary based on the facts of each individual case. For example, your penalties will be greater if while you were driving:
Other factors may be helpful to your case such as:
Details Surrounding Your Arrest
Policies of Prosecutors and Courthouses
Weaknesses in the Case Found by Your DUI Attorney
The Reputation of Your DUI Lawyer
What is chemical testing?
Chemical testing is also referred to as alcohol testing, and determines the amount of alcohol in your system, or your blood-alcohol concentration (BAC). You may have submitted to a blood, urine or breath test. Typically, the breath test is referred to as the "Breathalyzer." Understanding that these tests can sometimes be unreliable, their results can be used against you in a court of law. It is important to note that DUI laws relate to your BAC at the time you were driving, not the time at which you took the test.
How do I find an experienced Contra Costa DUI attorney?
If you have questions or would like to discuss your case with the experienced drunk driving defense attorneys at The Law Office of Robert Tayac, you can visit us at 600 Montgomery Street, Suite 210, San Francisco, CA 94111, contact us by email using the following link, Contra Costa DUI Attorney, call us at (800) 901-1888. We are available 24 hours a day, 7 days a week, and are ready to schedule your free consultation.
Home > Contra Costa DUI